Coaching Officer Eoin Morrissey sees bright times ahead
home / latest news / Coaching Officer Eoin Morrissey sees bright times ahead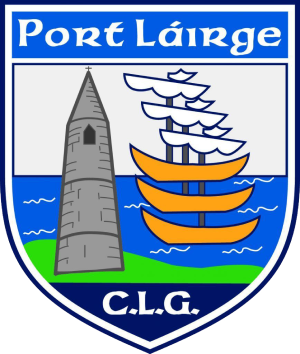 Coaching Officer Eoin Morrissey sees bright times ahead
Coaching Officer Eoin Morrissey sees bright times ahead and encourages clubs to engage with our coaching team to get the edge into the future.
Only into his first full week as Coaching Officer with Waterford GAA Eoin Morrissey is hitting the ground running to ensure we develop the best possible coaching and games development environment for our clubs to prosper. We spoke recently about what he has been doing in the first few weeks since starting
"Since becoming Coaching Officer I have been learning a great deal about the workings of Coaching and Games Development (Déise Óg). Already we are establishing some exciting plans for the coming year. For example, we already have announced a number of Coaching Forums and Coaching Courses and will launch our Coach Development Plan by the end of January. We are working on a new strategy for our Academy Squads which I want to launch in February. Their is a workgroup being established to focus on large participation initiatives and the roll out of a new nursery programme called Well Kids. I know there is clubs out there that need to look at the coaching and games area soon or otherwise numbers of children participating will be greatly affected.
I want to meet as many clubs within the first quarter of 2021 as possible. So far, I have had a number of meetings (online) with clubs. The GDA's (Games Development Administrators and Games Manager are now engaging with clubs, schools & academies and putting together some exciting and important activities for the year ahead. While we might not be able to meet face to face for now, we will be working hard to help clubs throughout the year. At this present time I would encourage clubs to reach out to their GDAs to arrange discussions or organise relevant coaching workshops over the coming few weeks. By doing so it could lead to many new initiatives to begin recruitment of new players or create educational opportunities for coaches within your club.
Over the coming weeks we will be establishing different working groups to streamline and define who we are & what we do within Déise Óg to ensure upmost clarity. I believe by doing this we will ensure a really good platform for future success"
If you would like to contact Eoin or any of the Déise Óg team click here : https://bit.ly/38yW83q
*Interviewed by PRO*