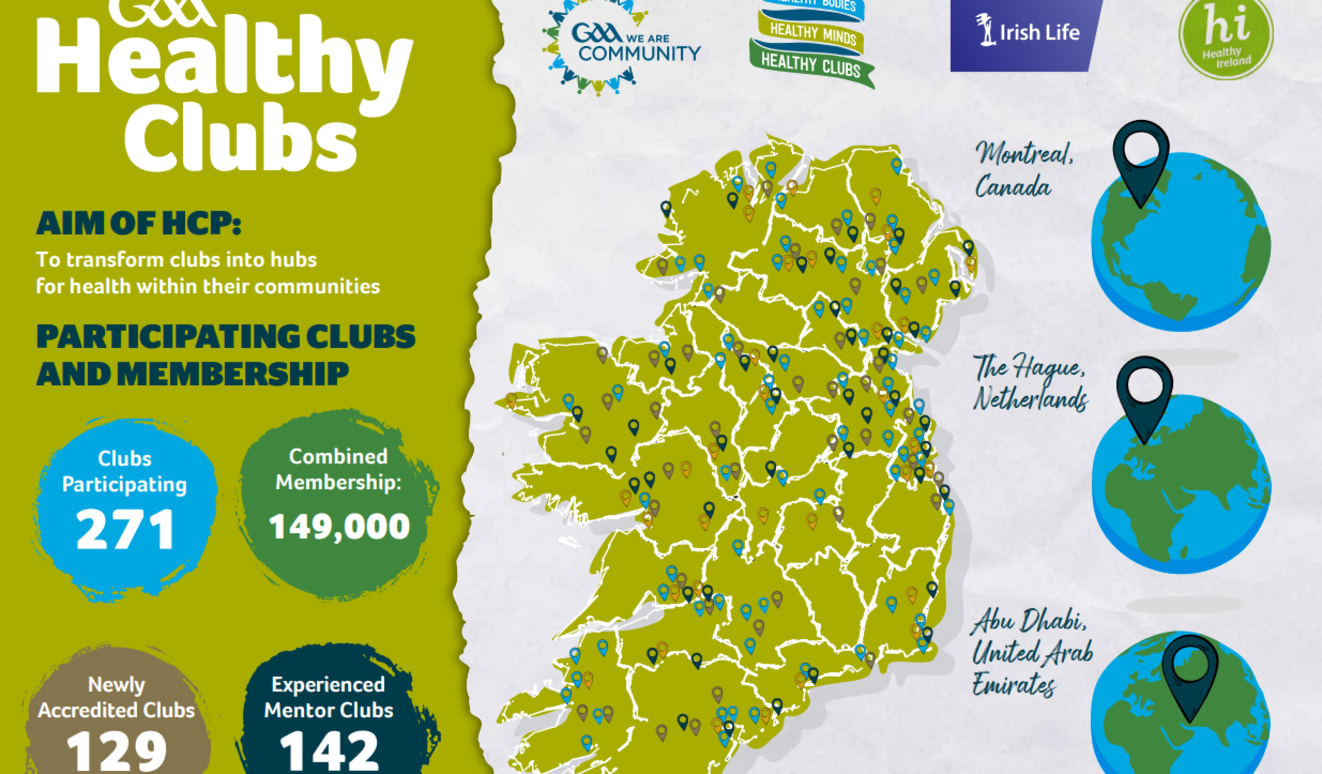 Healthy Club Project Phase 5
Healthy Club Project –Expressions of Interest.
The Healthy Club Project Phase 5 was officially launched on Saturday afternoon October 30th. Interested clubs can read more information and apply by completing the online application process via healthyclubs.gaa.ie. The closing date is Friday December 3rd at 12 noon and late applications will not be accepted.
There are 7 steps to be completed by successful applicants before achieving Healthy Club status. Up to 200 clubs will be facilitated at Phase 5 level which will commence on 5th February 2022.
With club AGMs scheduled for the immediate future perhaps now is the time for your club to elect a Healthy Club Officer and project team.
Healthy Club Conference 2021.
The virtual 2021 conference took place on Saturday last. The theme was "5 Ways to Wellbeing". Many key note speakers and guests addressed all of the areas in a conference which started at 10am and finished at 2:30pm. 129 clubs have completed phase 4 of the HCP.
A recording of event will be available on You Tube soon.
HCP Existing Clubs.
A number of clubs locally have attained Healthy Club status. Aoife O Brien, National HCP coordinator announced details of a new scheme and grading at Foundation, Silver and Gold Award levels. If you are one of those clubs please note that a webinar will be held on January 26th about the next step of the process.
Regards.
Terry Hayes. chair.hwc.waterford@gaa.ie
November 2021.
https://www.waterfordgaa.ie/wp-content/uploads/2021/11/js5hzdbezijk1ksaqpph.jpg
774
1322
Richard Tobin
https://www.waterfordgaa.ie/wp-content/uploads/2019/11/logo-254x300.png
Richard Tobin
2021-11-10 11:06:01
2021-11-11 09:29:31
Healthy Club Project Phase 5