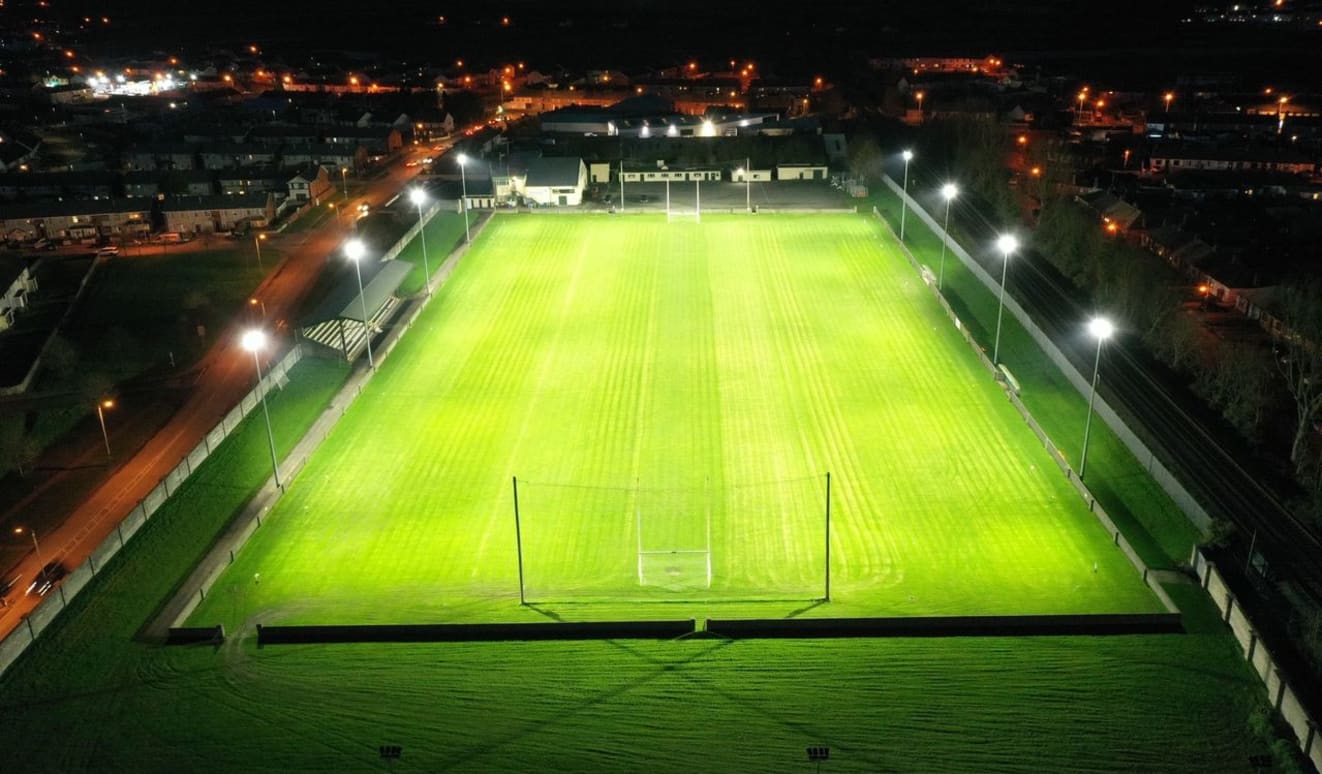 This winter will be a challenging one for GAA clubs. As energy costs continue to rise, many clubs will struggle to meet the cost of keeping their sports and community activities running as the days grow colder and the evenings darker. The GAA Green Club programme has some advice for clubs looking to cut down on energy costs and to reduce the carbon footprint of their club activities.
Start by understanding your energy usage and then take action with low-cost quick wins, moderate cost retrofits, and investment projects for long-term savings.
Start by Understanding your energy use
Review your energy bills
Draw up a simple table or list of costs and quantities (e.g kWh, litres) for all the club's energy and fuel bills – electricity, gas, generator diesel, machinery fuel (e.g. pitch and maintenance equipment), etc.
Why?
To make immediate savings where current tariffs and charges are not set appropriately.
To identify opportunities for saving.
To establish a baseline that will highlight unusual spikes in usage.
Top Tip: Check if the MIC on your bill is right for your club. You will have an agreement with your supplier on the maximum amount of electricity that can be supplied to your premises at a given time, known as the Maximum Import Capacity (MIC). If the MIC is set too high, your club might be paying more than necessary in each electricity bill. If set too low, your club could face a substantial excess capacity charge each time you go over the agreed MIC.
Take your own meter readings
Nominate someone to take and record meeting readings at key times and regular intervals.
Why?
To identify what your club's major electricity users are.
If your bill is estimated, to show if your club is being charged correctly or not.
To show spikes or unexpected patterns in usage.
Take Action with:
Low-cost quick wins.
Significant savings at moderate cost.
Long-term investments.
Low-cost quick wins – Increase energy efficiency
Lighting
Nominate someone from each team and committee as well as outside user groups to take responsibility for turning off the lights in in changing rooms, toilets, the gym, and meeting rooms after use.
Plan floodlighting and other exterior lighting (e.g. carparks, walkways, security lights) timings in advance to save energy and money.
Space & Water Heating
Communicate with team management, club users, and match organisers in advance to confirm that showers will be in use and at what time they will be needed before turning on water heating.
Ensure heating is timed or turned on only for rooms that are in use and only for the period needed.
Identify and block off draughts and avoid leaving windows and doors open when heating is in use.
Lowering the heating by one degree could save your club 10% on heating costs
Equipment Use and Maintenance
Regular servicing and checks of, e.g., boilers, generators and pitch equipment will save on fuel and energy.
Running dishwashers etc only when full will save on energy and water.
Top Tip: For clubs in the 26 counties, membership of a Sustainable Energy Community (SEC) will give your club access to expert energy advice and support in accessing energy grants. Check if there is an existing SEC in your area or partner with community groups in your area or other GAA clubs in your county to set one up.
https://www.seai.ie/community-energy/sustainable-energy-communities/sec-map/
https://www.seai.ie/community-energy/sustainable-energy-communities/start-an-energy-community/
Clubs in the North can also learn about other energy saving and funding opportunities through the NI Sustainable Energy Programme and by keeping updated on the 'Path to Net Zero' Energy Strategy
Significant savings at moderate cost – insulate and upgrade
Insulation
Insulating attics, walls and/or floors will save on heating cost.
Up to 30% of heat can be lost through your clubhouse roof, with up to 30% lost through walls and 10% through floors.
Grants for insulation are available through the Sustainable Energy Authority of Ireland.
Insulating water pipes inside and out will save on water heating and will protect pipes from freezing in winter.
Interior Lighting Upgrades
Upgrading interior lighting to LED will result in immediate cost savings and lower maintenance costs.
Timers and Sensors
Installing sensors and timers on lighting and heating will result in energy savings for your club.
Top tip: Independent expert advice, from qualified persons among your club membership or from a contracted third-party consultant, will help you identify the most suitable opportunities and investments for your club, will help you calculate pay back and energy savings, and will give you access to information on grants and funding available to the club. Mentor advice is also available through the SEAI's Sustainable Energy Community programme.
Invest for long-term savings
Floodlighting LED Upgrade
Upgrading your pitch floodlights to LED will see your club use up to three times less energy on pitch lighting and will save significantly on maintenance costs.
Solar Generation
Installing solar PV panels on your clubhouse could be a viable way for your club to produce green electricity and save money on your energy bills.
See https://www.seai.ie/technologies/solar-energy/ and https://www.seai.ie/publications/SEAI-Solar-PV-Guide-For-Business.pdf for more details.
Heating Upgrades
Heat pumps are a highly efficient way of heating a building and can result in considerable cost savings for clubs that have high heating bills.
Heat pumps will only be cost effective and energy efficient where your clubhouse is already highly insulated, and they must be correctly sized for your club use.
Talk to your Sustainable Energy Community Mentor or ask an independent expert for advice.
https://www.waterfordgaa.ie/wp-content/uploads/2022/09/energy-saving-tips.jpg
774
1322
Richard Tobin
https://www.waterfordgaa.ie/wp-content/uploads/2019/11/logo-254x300.png
Richard Tobin
2022-09-26 20:19:54
2022-09-26 20:20:30
Energy Saving Tips