Déise Og Staff looking forward to start of Well Kids Programme
home / latest news / Déise Og Staff looking forward to start of Well Kids Programme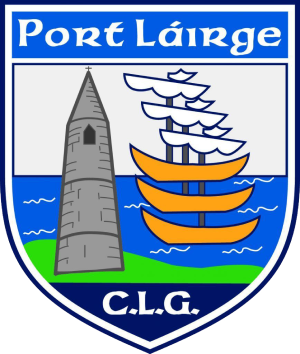 Déise Og Staff looking forward to start of Well Kids Programme
The Déise Óg GDA's are really excited about the new nursery programme being developed called "Well Kids" as part of the Waterford GAA Strategic Plan.

We recently caught up with John Quinn, GDA for the Mid County, to find out what it is all about.
Q. What is the Well Kids programme?
A. It is a new nursery programme being developed, which is designed to help clubs recruit and retain children by ensuring that the coaching being delivered to 4 to 6 year olds is based on "Activity for all" with the primary objective being to develop their skills and fundamental movements through having fun.
Q. Where did the idea for this come from?
A. While there is nothing new about nursery programmes in clubs, the concept of having a uniformed approach and a recognised title which delivers to all juvenile clubs in the county, came from a working group that is part of the Waterford Strategic Review committee. This working group, of Fergal Hartley, Brian O Halloran and T.V Honan, have consulted with Déise Óg on the proposed format and delivery of the programme.
Q. What will it entail?
A. Each club will be supplied with a booklet, and soft PDF copy, of a series of activities which will clearly outline the coaching programme that would take place over a period of 6 weeks. Each club will also be provided with the equipment necessary to deliver the various activities.
The structure of the sessions will be done on a station basis, whereby small groups of children will rotate to different stations during the session, ensuring that each child will receive individual attention while developing through fun activities.
Q. Who designed the programme?
A. The programme was designed by the County Games Manager and GDA's, in consultation with the Strategic Review Committee working group.
Q. Who will deliver the programme?
A. Obviously, the club sessions will be delivered by club coaches but the GDA's will visit the clubs either on an individual basis, or the grouping of some clubs together, to go through the programme and provide whatever assistance necessary to ensure that the programme is delivered to the best effect.
Q. Is this open to anyone?
A. This will be open to any child between the ages of 4 and 6 who wish to participate and it is important that clubs get the message out to schools in particular.
Q. When will this take place?
A. We are in the process of putting the programme together at present and would be hopeful that we would be ready to roll it out in early April subject to the relaxation of current restrictions.
Q. Do you see it being of any great benefit to clubs?
A. I honestly believe that this programme can be of enormous benefit to clubs once properly structured and implemented. One of the main challenges that continuously faces clubs is the recruitment of both children and adults and this programme will provide an excellent platform for parents to get involved as well as children.
Parents are often reluctant to get involved as they might have no previous back round or knowledge in Gaelic Games and may feel uncomfortable as a result. This programme is designed so that no previous experience of coaching will be required.
We will also be encouraging clubs to ensure that there will be one person to oversee the implementation and is available to assist someone if required. Preferably this person will not be required to be at a station but would be able to stand back and observe and assist coaches when necessary.