Ard Stiúrthóir calls for team expenditure to be more sustainable
home / latest news / Ard Stiúrthóir calls for team expenditure to be more sustainable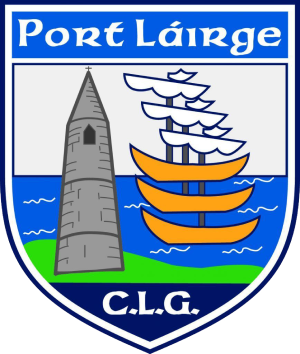 Ard Stiúrthóir calls for team expenditure to be more sustainable
GAA Ard Stiúrthóir, Tom Ryan, believes lessons have been learned from 2020 on how the excessive spending on preparing inter-county teams can be streamlined going forward.
A centralised system of player expenses management was introduced last year to better facilitate analysis of expenses and timely payment.
This will be a necessity once again in 2021 because of the Covid-19 pandemic, but in his 2020 Annual Report, Ryan underlined the importance of also doing so in the long-term as well as the short-term.
"Despite a reduced schedule of activity for the year ended 31st October 2020 for the inter-county game, a total of €18.8m was spent in the year on preparing county teams," said Ryan.
"Admittedly this represents a reduction from €29.7m in 2019 but it is still a sizeable resource commitment. The reduction was delivered through the truncated inter-county season along with a number of new and novel measures.
"We saw the introduction of maximum panel sizes of 32, and a limit to three training sessions per week. We introduced a centralised system of player expenses management to facilitate better analysis and more timely payment.
"Crucially too, our players all agreed to a reduction in the player mileage rates which it is important to acknowledge. In short, everybody played a part when called upon.
"Similar discipline will be required again in 2021, I suspect, as the Pandemic persists. Covid aside, we should build on the lessons of 2020 in order to derive a long-term sustainable structure and scale for the resourcing of the inter-county game.
"The next step, perhaps, is to streamline the scale of backroom expertise enlisted by counties. Consider too, rebalancing our demands on players' time – away from training and in favour of matches."
2020 proved to be a very difficult financial year for Provincial Councils and County Boards with a combined deficit of €7m reported.
Ryan believes good financial governance is more vital now than ever, and hopes the appointed of Michelle McAleer to a newly expanded internal audit role will help in that regard.
"Central Council has enhanced its centralised Internal Audit function this year with the redeployment of Michelle McAleer to this newly expanded role," said Ryan.
"This new internal auditor function combined with the motion before Congress that will hopefully see the requirement to establish an Audit & Risk Committee at every county and provincial level will provide two added levels of review and accountability for all our members
"It is intended that Michelle will visit all counties over the coming year to carry out an initial review and assessment of governance practices and controls.
"As part of this initial review and in line with the GAA Governance Guide, counties will be asked to submit their confirmation of formal adoption of the GAA Governance Code.
"Counties will also be asked to submit a completed self-assessment tool which will be used as the baseline for continuous improvement and review over governance-related areas within the county executive.
"Counties will be required to present their risk register for review and outline what controls are in place to ensure the register is maintained, updated and acted upon on a regular basis. Cumann Lúthchleas Gael – Central Council is designated as a Type "C" Organisation in accordance with the Governance Code.
"We have confirmed to Sport Ireland that the expected date for the GAA to attain full adoption of the Sport Ireland Governance Code will be 31st October 2021. This is an important target, and an important signal that we will strive to reach and maintain the best standards."
By John Harrington
https://www.gaa.ie/news/ard-stiurthoir-calls-for-county-team-expenditure-to-be-more-sustainable/