Munster Club Development Programme a great opportunity for clubs
home / latest news / Munster Club Development Programme a great opportunity for clubs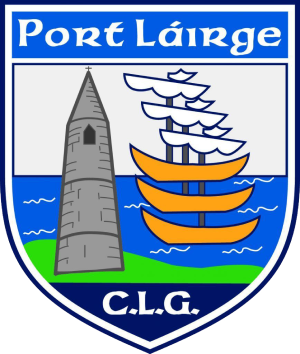 Munster Club Development Programme a great opportunity for clubs
Munster GAA have recently launched their Munster Club Development Programme to assist clubs all areas of on and off field development and Waterford GAA Games Manager Eoin Breathnach tells waterfordgaa.ie that the Club Development Programme is a great opportunity for Waterford clubs to be able put plans in place for the next few years.
Speaking about the programme Eoin highlighted "that this is the first Club Development Programme where all areas of club development are covered and involves the Adult & Juvenile sections of clubs. The programme focuses on 7 pillars of club development and clubs engaging in the programme will choose the pillars most important to them at this time".
The pillars in the Club Development Programme are
Coaching & Games Development
Volunteers & Recruitment
Finance, Fundraising & Facilities
Organisational Structures & Governance
Communications & Public Relations
Health & Wellbeing
Social & Community
Clubs engaging in the programme will have a number of visits from the Games Development Staff over a few months with the aim of developing an individual plan for each club. Prior to the visits beginning the GDA's will conduct an Audit with the club to ascertain the priorities for each. During the process Games Development Staff will work with other county & provincial committees such as Development Officer, PRO, Finance to ensure any assistance required by the club is provided.
So far the response from Waterford clubs has been very positive with a number of clubs looking to be involved from the start. GDA's are working with a number of clubs in each division with a number of audits already returned. We have commenced visits to clubs, virtually for now of course but very well attended, and will have visits each week from now until Easter across the county. We are engaging with Waterford County Board Officers on the various areas that clubs require assistance in as the visits take place.
Eoin encouraged clubs to participate in the programme as they are invited to get involved by the GDA's. According to Eoin "we plan to have all clubs involved in the programme in the next 18 months as outlined by Munster GAA Vice Chairman Ger Ryan" and this programme will be of long term benefit to all clubs, coaches, players and members in Waterford.
Clubs wishing to get involved in the Munster Club Development Programme should contact any of the Games Development Staff.