Déise Óg Webinar Series - Role of Coaching Officer 15th Feb
home / latest news / Déise Óg Webinar Series - Role of Coaching Officer 15th Feb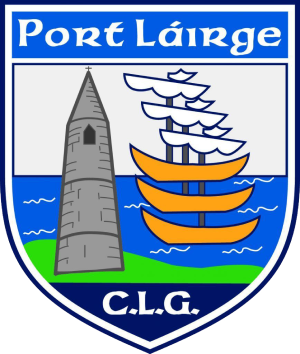 Déise Óg Webinar Series - Role of Coaching Officer 15th Feb
Many thanks to all who joined us last night for our first in the Déise Óg Webinar Series there was a great response from many of you.
Below is the link to the presentation for those who wish to watch again or those who could not attend
Déise Óg Spring Coaching Webinar Series - Colm Crowley
Upcoming Webinars
We are delighted to have 6 more Webinars lined up in the coming weeks. Below are the details of the various webinars. Registration for each will open approx 10-14 days before each one and the links to register will be sent to clubs and posted on all our social media platforms.
Our next webinar is on the Role of the Coaching Officer and is on next Monday 15th Feb at 7pm. Attached is full information on the webinar and the link for booking is below
Role of the Coaching Officer Mon 15th Feb https://bit.ly/3p3trkq
| | | | | |
| --- | --- | --- | --- | --- |
| Date | Time | Webinar | Presenter | Booking Link |
| Mon 15th Feb | 7pm | Role of the Coaching Officer | John Quinn - GDA Waterford | https://bit.ly/3p3trkq |
| Mon 1st Mar | 7pm | The Youth Coach - Developing Players through the Teenage Years | Peter Nash -Limerick GDA & Senior Footballer | |
| Mon 15th Mar | 7pm | The Adult Coach - Planning, Preparation & Periodisation | Michael Bevans - Waterford Senior Hurling Coach | |
| Mon 29th Mar | 7pm | Game Day Warm Ups & Injury Prevention | John Walsh - S&C Coach, Waterford Minor Football 2019 & 2020, Déise Óg Dev Squads | |
| Mon 12th Apr | 7pm | Play & Stay with the GAA | Owen Mooney - Learning & Games Development Coordinator Dublin GAA | |
| Wed 28th Apr | 7pm | Coaching Youths into Adulthood | Barry Mullane - Active Sports Coaching & former GPO | |