2021 will be the same but different for coaches in Waterford
home / latest news / 2021 will be the same but different for coaches in Waterford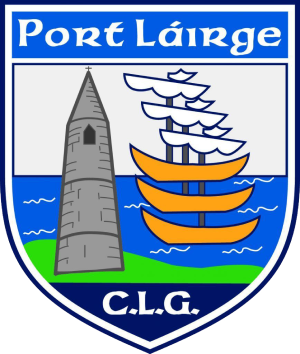 2021 will be the same but different for coaches in Waterford
"2021 will be the same but different for coaches in Waterford"
An exciting but very different year awaits new and existing GAA coaches at all levels across County Waterford. That's the opinion of Waterford GAA Games Development Administrator Barry Dunne when he spoke to us recently about plans for Coach Education for 2021.
Barry covers all things related to Déise Óg Development in the Western Division and also has responsibility for the vital area of Coach Education. He has looked after this brief for approximately four years and is enjoying the challenge that the area of Coach Ed brings, especially in this era of COVID-19.
"I really enjoy promoting and working in the area of Coach Education even though it has brought challenges in the last 10 months. Our last face to face coaching course, indeed the last course we ran at all ahead of this week was way back in March for a GAA Foundation course in Dungarvan. It is easily the longest period we have had without any formal Coach Ed course being ran."
Although there have been no formal Coach Education courses taking place in a face-to-face setting, Barry and his colleagues have noticed a huge appetite for different ways of learning in the last year. "We have seen a move towards a more blended learning environment, where coaches source their knowledge from a range of places. This could be books, podcasts, webinars and online talks. We have definitely seen coaches taking ownership of their own development, even though they are unable to put all that new found knowledge and experience in practice on the field just yet. It's brilliant to see coaches embracing this new way of learning and bodes well for the clubs that these coaches are involved in."
To that end, Déise Óg Development are running a number of blended learning GAA Coaching Courses in the coming weeks and months as well as a series of online Coaching Webinars aimed at coaches at all levels. The prospect of a series of courses and webinars to look forward to should be exciting for club coaches in Barry's opinion.
"Ah look, it's great to have these to look forward to. We have rarely seen such interest in our Foundation courses, we advertised and promoted them last week with the intention of running three courses and now we have five lined up. That's about 80 coaches that will be trained up across the county. Based on that level of interest, we will have more. We also will have Award 1 courses in the Spring with an Award 2 course slated to take place in the Autumn. In addition to that we have Coaching Webinars with the likes of Mikey Bevans, Colm Crowley, Peter Nash and others lined up for February and March which we are very excited about. Any club coach would be interested in learning from coaches of their calibre. So it's a busy time but a really, really exciting one and I hope coaches across the county engage with the program at some level."
All in all an extremely busy and exciting time ahead for Déise Óg and for all club coaches across the county.
For more information on the Coach Education program please email the Coach Education Coordinator Barry Dunne on barry.dunne.gda.waterford@gaa.ie or contact anyone on the Déise Óg Team.