Feargal McGill: 'We have created a very good window for clubs"
home / latest news / Feargal McGill: 'We have created a very good window for clubs"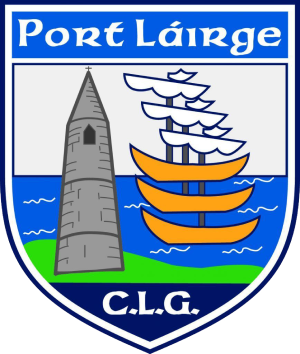 Feargal McGill: 'We have created a very good window for clubs"
The GAA will adopt a split season model in 2021.
By Cian O'Connell (https://www.gaa.ie/news/feargal-mcgill-we-have-created-a-very-good-window-for-club-competitions/)

Inter-county action will resume at the end of February when the Allianz Leagues recommence with the Championships set to finish in July.
Club fare will dominate the rest of the year and GAA Director of Player, Club, and Games Administration, Feargal McGill has explained why this approach has been adopted.
"I think if you took a short term view you would say there is no guarantee we will be able to play club games in the first quarter of the year," McGill remarked at an online press briefing on Monday afternoon.
"We aren't allowed do them now. Yes that is if we look at the short term, but if we look at the longer time, if the GAA are going to bring in a split season and it will be on the agenda for Congress in February, I think the right decision is still to put the county game first.
"A couple of reasons for that, if you ran with the club game first you could end up playing county finals at the end of April, the early part of May because then you have to run the provincial and All Ireland club championships.
"That would be very early for the flagship team in every club to be finished their activity, we don't think that would have been a good approach. There would be less appetite for teams to play in leagues and non championship competitions once they are eliminated from the county championships.
"The third obvious thing is that if you ran with club first towards the end of the club season with the inter-county return to training would be eating into the time available for clubs. For all those reasons we think county first is a no brainer to be quite honest."
In a deeply uncertain year there was significant interest in club championship fixtures from July and McGill feels that the new calendar will benefit players throughout the country.
"I do, the obvious reason there was a buzz around the club fixtures is that there was nothing up against it," McGill states.
"They got a free run at it and it won't have escaped any of your attentions that this is a split season in 2021. It is the first time we will have a proper split season.
"Last year or the year gone by it wasn't really a proper split season in that we started with county, went back to club, and finished with county.
"So this year will be different. It is going to very interesting to see how it pans out. I think it is going to have huge positive benefits for the club game, without a doubt."
Ultimately, McGill is satisfied with the calendar that has been put together for 2021. "We didn't have as much time available to us this year as we would normally have with the Championship finishing so late this year," McGill says.
"We wanted to provide proper downtime for counties. That ate into the time available. So then at the other end we wanted to make sure there was time enough for the club game.
"I suppose the big thing we are happy about is to see the provincial and All Ireland club championships being back in there.
"We do think we have created a very good window for club competitions during summer.
"So yeah I would say overall we are pretty happy, it is a better games programme than the one we had in 2020. I definitely think there is a little bit extra in there. Hopefully it all works well."