Hosting Virtual AGM's With Microsoft Teams
home / latest news / Hosting Virtual AGM's With Microsoft Teams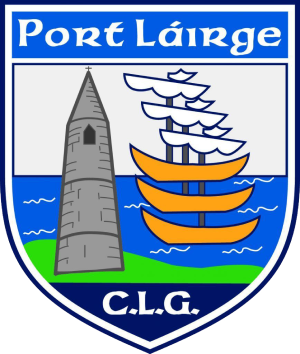 Hosting Virtual AGM's With Microsoft Teams
Due to the Covid-19 restrictions AGMs cannot go ahead as normal.
For this reason, the GAA has created this guidance document to assist GAA Clubs to run a virtual AGM using Microsoft Teams.
Microsoft Teams allows Clubs to create an online meeting and allows attendees to view presentations, ask questions via text or voice chat, and facilitates online voting.
Microsoft Teams is available for anyone to use and can be accessed via a web browser e.g. Google Chrome or Microsoft Edge. To access the free version of Teams please visit the Microsoft website at https://teams.microsoft.com. All that is required to register is an email address (any email address including gmail, yahoo or other email service). MS Teams is also included as part of the official GAA email address licence and can be accessed in the usual manner, through the Office 365 portal.
PRE-EVENT PLANNING:
• Set a date and time that will allow sufficient time to organise the virtual AGM and allow attendees to become familiar with the platform
• Share an agenda with clear objectives (taking note of Rule 8.4 of the Official Guide Part 1 – Club Constitution – Part 1 (page 171))
• Furnish required documents in advance of the meeting to ensure that all attendees have the correct documents. This should include the agenda and a list of objectives for the AGM
• Establish responsibilities for attendees e.g. who sets up the meeting, who will chair the meeting, and who will be presenting
• It is preferable that someone within the club with a good working knowledge of Microsoft Teams is given task of administrating the meeting.
• Advise attendees that they need to have access to a laptop or mobile device with a reliable internet connection to attend the AGM
• Explain to attendees that an email address is required when setting up a Microsoft Teams account and that email address is required to be invited to the AGM
• Ensure that email addresses for attendees are correct before sending any invitations
• Ensure that access details for the AGM are shared well in advance. It is advised that the link to the AGM should be issued as early as possible.
• Advise attendees to become familiar with the platform prior to attending the AGM
• A reminder should also be sent to all attendees a number of days in advance of the AGM
TIPS ON HOSTING A VIRTUAL AGM:
• Log in and open the meeting a good 15 minutes before the meeting as this will give people the chance to ensure their logins are working
• Display a holding screen that will welcome attendees e.g. "Please ensure you're muted whilst not talking to reduce background noise"
• Identify clear rules of behaviour e.g. if an attendee wants to speak, they should use the raise hand button and then speak when called upon
• Ensure at the beginning of the meeting while on the holding screen that recording has been enabled for the meeting and inform attendees that recording is taking place.
Guidance-for-GAA-Clubs-Hosting-a-Virtual-AGM.pdf