Government announce support for GAA, LGFA, and Camogie bodies
home / latest news / Government announce support for GAA, LGFA, and Camogie bodies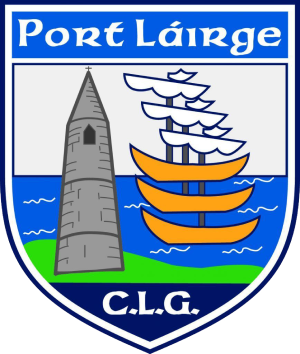 Government announce support for GAA, LGFA, and Camogie bodies
The Minister for Media, Tourism, Arts, Culture, Sport and the Gaeltacht, Catherine Martin TD, and the Minister of State for the Gaeltacht and Sport, Jack Chambers TD, have agreed a package with Minister Michael McGrath to support the staging of the 2020 GAA, LGFA and Camogie Championships.
The Championships have been threatened by the lack of ticketing income due to the impact of the necessary public health provisions on spectator numbers at matches. After engaging with the GAA, LGFA and the Camogie Association in regard to their costs and lost ticket income, Minsters Martin and Chambers agreed with Minister McGrath to put in place funding support of €15m. The funding will be managed by Sport Ireland who will engage with the three associations in regard to its disbursal.
Minister Catherine Martin TD said: "I am delighted to announce additional Government funding of €15 million to support the 2020 Gaelic Football, Hurling and Camogie Championships. This has been a challenging year for all sports and I have heard first-hand the impact the loss of ticketing and matchday revenue has had on the Gaelic games associations. It is important to recognise that the reduction in ticketing revenue is not confined to men's sport.
"We are immensely proud of the record-breaking attendances at recent women's All-Ireland Finals in ladies Gaelic football and camogie. Regrettably, 2020 will not see the finals played off in front of huge crowds at Croke Park, but work is underway to provide for a safe return of spectators at national sporting events. Regardless of the size of the crowd, I am sure that for the players, coaches and supporters the All-Ireland Finals will be no less meaningful."
The Government Chief Whip and Minister of State Jack Chambers TD said: "The funding announcement is further evidence of the value of Gaelic games for Irish society. The Football, Hurling and Camogie Championships have been a vital component of the Irish sporting calendar for generations. It will be a different Championship this year – with finals played in December – but the funding announced today will help to address the financial impact of COVID-19.
"I would like to recognise the dedication of the players, coaches and all volunteers who give their time to Gaelic games. Your commitment to the safe return of the Cúl Camps, club competition and the inter-county panels is greatly appreciated. With your continued efforts, I am confident that we will enjoy another thrilling Championship over the coming months."