Western GAA Board Notes (14th Sep 2020)
home / latest news / Western GAA Board Notes (14th Sep 2020)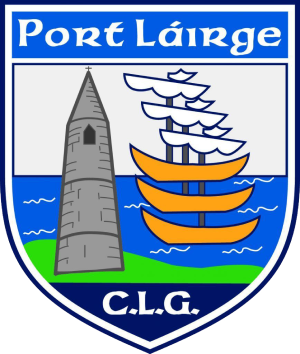 Western GAA Board Notes (14th Sep 2020)
WATERFORD GAA WESTERN BOARD NOTES

Games Galore in the West!
Another hectic week in the west of the county as football matches threw in mid week as well at the weekend to get threw a very busy schedule. Last Tuesday week saw Ballinameela late goal being the difference in their win over Sliabh gCua at the Fraher Field and Dungarvan getting the better of Modeligo the evening after in this year's Radley Engineering Intermediate Football Championship. Last Thursday saw a host of games in the Lawlors Hotel sponsored Junior A Football with Ballyduff Upper winning by the smallest of margins over Sean Phobal, Shamrocks getting the better of Geraldines, Tallow having a good win over Ballinacourty and Affane getting the better of kilgobnet in a high scoring game.
With only time to wash the kits and clean the boots, teams were back out in action once again last weekend in their final round matches to see who would make this year's semi final pairings in both grades. Saturday saw Sliabh gCua getting the upper hand on Colligan and Dungarvan having a 5 point victory over their near neighbours Ballinacourty in their Intermediate clashes. In Ardmore on Sunday the Geraldines saw off a late flurry by Sean Phobal to win by three points and Affane Tallow and Ballyduff coming out on top against Ballinacourty, Kilgobinet & Shamrocks respectively in the junior A section. Results as follows:

Intermediate Football Championship
Ballinameela 1.09 Sliabh gCua 0.09
Dungarvan 1.13 Modeligo 0.15
Colligan 0.14 Sliabh gCua 3.10
Dungarvan 1.11 Ballinacourty 1.06

Junior A Football Championship
Ballyduff Upper 1.11 Sean Phobal 2.07
Shamrocks 0.11 Geraldines 0.08
Affane 2.15 Kilgobinet 1.16
Tallow 2.10 Ballinacourty 1.06
Geraldines 2.13 Sean Phobal 3.07
Ballyduff Upper 2.12 Shamrocks 0.09
Affane 3.10 Ballinacourty 2.05
Tallow 4.10 Kilgobinet 0.05

The four teams who advance to Intermediate semi finals are Dungarvan, Sliabh gCua, Ballinameela, Modeligo & in the Junior A Football Ballyduff, Tallow, Affane, Shamrocks advance.
Intermediate & Junior A Football Semi Finals this weekend
Back to action this coming weekend with the semi finals draw as follows in the Radley Engineering Intermediate Football and Lawlors Hotel Junior A football deciders.
Intermediate Semi-Final Fixtures
Dungarvan v Sliabh gCua on Saturday 19th at 3pm in Fraher Field
Ballinameela v Modeligo on Sunday 20th at 4pm in Bushy Park.

Junior A Semi-Final Fixtures
Affane v Shamrocks on Friday 18th at 8pm in Fraher Field
Ballyduff Upper v Tallow on Sunday 20th at 2pm in Cappoquin

GAA Announcement
During the weekend Croke Park made a statement regarding county activities and announced that This year's All-Ireland SFC begins on 31 October and will be a straight knockout competition. The hurling begins a week earlier and will feature a 'back door' qualifying system.
Club Lotto & Deise Draw
Many GAA clubs are back doing their weekly Community Club Lotto and we would like to give them a mention and ask people to support them as well as the Deise Draw which all make vital funds for your local club.

Once again please note due to Covid guidelines and restrictions, spectators are currently not allowed to attend these games.

Matches may be subject to change so for match updates on times and venues: Please keep an eye on the Waterford GAA Website: www.waterfordgaa.ie and the Western Board Twitter Page @west_waterford John Supple PRO