Town & Country Leagues commence this week
home / latest news / Town & Country Leagues commence this week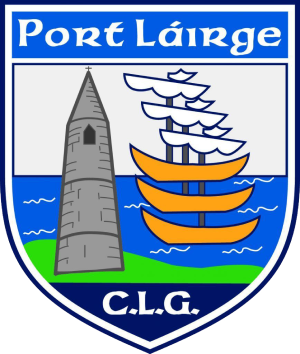 Town & Country Leagues commence this week
DÉISE ÓG 'TOWN AND COUNTRY LEAGUES' MAKE LONG AWAITED RETURN

The Déise Óg Development Town and Country Leagues for U12 and U11 returned with a bang last Tuesday evening with three divisions of U11 Hurling matches taking place. Leagues at U11 and U12 grades in hurling and Gaelic football will take place and will continue until the beginning of October.
Tuesday evening sees tussles between Naomh Cárthaigh and St.Olivers in Lismore, Fourmilewater making the trip to Abbeyside and Stradbally making the long trek over the border to play Youghal in Division 1 Hurling. In Division 2 there is a local derby between near neighbours An Ghaeltacht and Dungarvan, a very high quality affair between Naomh Bríd and Brickey Rangers. with Abbeyside enjoying a bye week. In Division 3 sees games between hosts Kilrossanty and Cois Bhride, with Cappoquin and Ballyduff Upper playing out a local derby in Cappoquin. Ardmore are on their bye week in this division.
The Leagues have been a massively popular series of games for over 10 years now and thousands of players have featured in the leagues in that time. Clubs have been very supportive of the Leagues and have used it as a valuable stepping stone to competitive action at U13 level.
The leagues see clubs from across the West of the county and beyond play regular hurling and football matches under the GAA Go Games model. The games are played in a very sporting and enjoyable manner and the aim of the leagues is for competitive, spirited games where winning is a good thing for teams but not the be all and end all. The ultimate aim for clubs taking part in the leagues should be meaningful participation.
The chairman of the Town and Country Leagues, Conor Mulhall, is really looking forward to the resumption of activity and foresees a lot of interest from clubs again this year. " Like everyone we at Town and Country are delighted to have our games up and running. The kids have been practising at home and it is great to give them the opportunity to get back in the field playing with their friends. Underage Gaelic Games are all about participation and the U11 and U12 guarantees these young footballers and Hurler's game time. So we hope the players mentors and parents all enjoy the next few months of games and we look forward to the sound of young players back on the fields."
Town and Country Leagues committee member and County Games Manager, Eoin Breathnach, has seen the popularity of the Leagues increase hugely over the years. "We are delighted the Town & Country leagues have gone so well in recent years. These leagues are a great chance for players to develop their skills. Having small sided games gives players more time on the ball. The young referees also get opportunities to develop their refereeing skills & many of these referees have gone on to referee at Bord na nÓg level."
Brendan Breen is a Kerryman exiled in Waterford and as an active member of Stradbally GAA Club, he has been very impressed with the organisation of the leagues over the last few years and is delighted to have the leagues back. "Having the Town and Country League to play in has meant the world to our kids, I have to say great credit must go to the GAA for the way they have handled the COVID-19 situation and managed the return to play of our children."
This year has also seen a novel idea from the Town and Country organising committee whereby players and mentors involved with each club taking part will receive a glossy A3 Wall Planner detailing all the fixtures in the league. This simple idea will enable families and clubs to plan out their seasons and also creates a little 'buzz' for younger players to see their upcoming fixtures. Stradbally clubman Brendan Breen proposed the idea and believes it is a good way to promote the leagues and our national games. "The kids love the posters as it helps them feel part of something important. It adds some status to the leagues and also helps mentors and parents with their planning. All in all, we hope the clubs find the wall planners beneficial and exciting" Huge thanks must go to The Little Milk Company who are based just outside Dungarvan who very kindly sponsored these wall planners for all teams taking part.
The leagues also operate a very successful end of season awards whereby the winning teams in each division receive beautiful individual trophies to commemorate their win. In addition to this, Elverys in Dungarvan very kindly sponsor vouchers for all winners as well as prizes for a 'Give Respect, Get Respect' campaign whereby all participating teams in each division can win a voucher by being nominated by other clubs for demonstrating fair play, respect for mentors and officials and upholding the values of the league. There has been a range of winners of these 'Give Respect, Get Respect' awards over the years and it is a real badge of honour for a club to have won an award.
All in all, after a delayed start, the 2020 Town and Country Leagues will hopefully go on to be one of the more memorable and enjoyable runnings of the competition and we would strongly encourage people to try to get along to games (when safe to do so) and cheer on their future local heroes.