GAA hopeful crowds will be allowed attend inter-county fixtures
home / latest news / GAA hopeful crowds will be allowed attend inter-county fixtures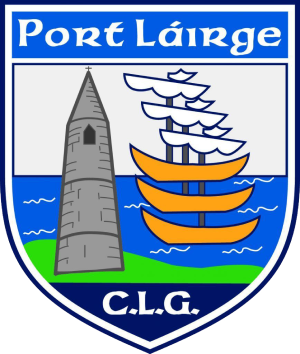 GAA hopeful crowds will be allowed attend inter-county fixtures
By Cian O'Connell - https://www.gaa.ie/news-archive/news/gaa-hopeful-restricted-crowds-will-be-allowed-attend-inter-county-fixtures/
GAA President John Horan is hopeful supporters will be able to attend inter-county Championship fixtures in 2020.
During a press briefing following the announcement of the Safe Return to Gaelic Games document release, Horan stated that the association is planning for restricted numbers at inter-county matches which are set to recommence in October.
"It's something we're very conscious of and something we're looking at, particularly in the context of Croke Park, as to what would be the possibilities of having a crowd in Croke Park for a game, taking into account the social distancing measures that actually are in place at a particular time," Horan commented.
"So, no, we're on top of that. It would be our hope to have attendances at games. It may mean we would use restricted venues for the inter-county Championships when they actually come back on board. It's something we're conscious of and we see it as desirable to actually have crowds at a game.
"Obviously, I don't think they'll ever be at the number of level they were at, they will be restricted, but that restriction will take into account all the health measures and guidance we're given.
"Again, we're really waiting for the Government to come out with a figure on that. They talked earlier about gatherings until September 1, and all our gatherings at games will obviously be outdoor, so that may be a factor in it."
Fergal McGill, GAA Director of Player, Club and Games Administration, stressed the importance of following Government guidelines regarding mass gatherings.
"One thing I have learned throughout this is not to look too far ahead," McGill remarked.
"It really, really is such a fluid situation and it really foolish to look too far ahead. Today is the fifth of June, I genuinely didn't think three weeks ago we'd be sitting having this conversation about these things.
"On the fifth of July, we might be having a totally different conversation again. It's a massively fluid situation and I know Dr Kevin (Moran), who has advised us brilliantly all along, has views from a medical point of view.
"Things can change very, very quickly so I'd be loathe to start speculating on that yet.
"The second point, ultimately, it's the Government that will decide those things for us, and we'll follow their advice on that when the time comes."
Ard Stiúrthóir Tom Ryan emphasised the need to be flexible during these uncertain times.
"If you remember a little while ago, we had a lovely plan for getting started again in May so that just shows how there's nothing certain in the environment that we're in at the moment," Ryan stated.
"I think it's just a question of being flexible, being able to adapt to whatever hand we're dealt and not ruling things out but, at the same time, there's not a huge amount of appetite, none of us would have a huge amount of appetite for playing games behind closed doors.
"You used a phrase in your question, would it be worthwhile to play the games if we can't have a crowd, I don't know whether it would or it wouldn't, but there's a lot more value for the Championships than purely the financial so we won't be guided by that."