Launch of Waterford GAA Post Primary Competitions
home / latest news / Launch of Waterford GAA Post Primary Competitions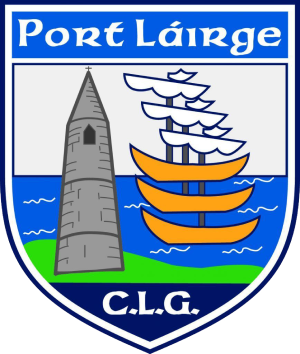 Launch of Waterford GAA Post Primary Competitions
The Waterford GAA Post Primary Competitions were launched recently in the Coach House Coffee Kilmacthomas with players and teacher from all schools being joined by Post Primary Officer Stephen Enright, Déise Óg staff, Post Primary Committee & County Board Officers.
On the night 2 new sponsorships were announced. Greenfields DST have come on board as sponsors of the U14 Hurling & Football Championships. We were delighted to have Rory Williams from Greenfields in attendance. Rory spoke of the importance of supporting the games in Post Primary Schools and helping the players develop into the future. It was also announced that The Print Point will sponsor the U16 Hurling Competition this year. Post Primary Officer Stephen Enright thanked Vinny Nolan for his sponsorship as the draws were done for the groups in this competition. The cup is named in honour of Pat Collins and it was great to have Pat in attendance and he wished all schools well and commended all for their work in keeping the games going in schools.
On behalf of the Post Primary Committee Darragh Duggan thanked the County Board for their support of €500 of equipment per school again this year an investment of over €5000. All schools got their equipment on the night which will help develop the games in all Post Primary Schools. County Board Chairman Paddy Joe Ryan complimented all involved from teachers to Déise Óg staff who are very active in Post Primary schools. With that the competitions were launched and it's on to the action on the pitch over the coming months.