Victory for Déise Óg U15 Footballers in Dermot Early Tournament
home / latest news / Victory for Déise Óg U15 Footballers in Dermot Early Tournament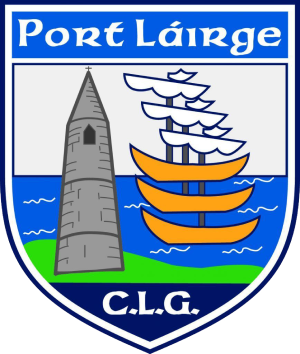 Victory for Déise Óg U15 Footballers in Dermot Early Tournament
Victory for Déise Óg U15 Footballers in Dermot Early Tournament Final
Sat 17th Aug 2019 will be long remembered for all involved in the U15 Déise Óg Football Development Squad as they were crowned the Dermot Early Tournament plate champions after a hard fought victory over Westmeath on a score of 2-10 to 2-8.
Played in the GAA National Games Development Centre in blustery conditions this was a close game right through with both sides on top at various stages. Westmeath got off to the better start with 2 early scores as the young Waterford lads took a while to get into. Slowly the Déise lads got into the game and started to win their 1 on 1 battles and clawed back the Westmeath lead. Trailing 0-5 to 0-3 with 5 mins to go to the break Waterford stepped it up a gear and scored 1-2 without reply before half time to lead 1-5 to 0-5 at the break with Sean Callaghan from Ballinacourty getting a great goal.
Waterford kept up the momentum in the 3rd quarter and this was the vital period of the game as the Déise lads scored another 1-3 to lead 2-8 to 0-5 after 14 mins. However Westmeath refused to lie down and 2 goals in 2 mins brought them right back into the game. The last 10 mins was up and down the field with players on both teams giving their all. A couple of late Patrick Fitzgerald points were loudly cheered by the large Waterford support and the full time was greeted with great joy by all involved.
Great credit must go to the entire panel of 30 players who have been working hard all year and have developed as a group since last year's Jim Power Tournament. The victory was richly deserved and a just reward for all the effort put in. The management team of Ray Hennessy, Brendan Kearney, Kevin Nolan, Padraig Nolan & Eamonn Crotty deserve all the plaudits that came their way after the match. This group of players have massive potential and hopefully it can be harvested in the coming years.
Well done to all. Up the Déise
Panel
1 Antoni Granoviz Gaultier
2 Frank Kavanagh St Mary's
3 Jack O'Donnell Ballyduff Lower
4 Oisin Brazil Ballinacourty
5 Sean Byrne Gaultier
6 Luke McGrath Tramore
7 Adam Greene Clan na Gael
8 Sam Pender Roanmore 0-1
9 Aidan Mansfield St Oliver's
10 Sean Condon Naomh Bríd
11 Patrick Fitzgerald Gaultier 0-8 3f
12 Brayden Dee Carter Brickey Rangers
13 Daragh Nolan Gaultier 0-1
14 Kieran Kennedy De La Salle 1-0
15 Sean Callaghan Ballinacourty 1-0
16 TJ Wright Ballinacourty
17 Jack McGrath Ballinacourty
18 Michael O'Brien Stradbally
19 Pierce Dooley Clan na Gael
20 Rory Tyrell Ballinacourty
21 Andrew Norris Ballinacourty
22 Aaron Jacob St Saviour's
23 Jack Hennessy St Mary's
24 Cian Nolan Cappoquin
25 Oliver Power Gaultier
26 Conor O'Shea De La Salle
27 Jack Coady Gaultier
28 Eoin O Callaghan Dungarvan
29 Ryan Hennessy Rathgormack
30 Brian Dowdall St Mary's
Mentors
Brendan Kearney Clan na Gael
Ray Hennessy St Mary's
Kevin Nolan Gaultier
Padraig Nolan Cappoquin
Eamonn Crotty An Ghaeltacht