Friary win inaugural Pat Collins Cup after cracking U16 Final
home / latest news / Friary win inaugural Pat Collins Cup after cracking U16 Final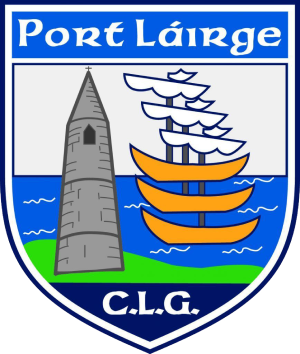 Friary win inaugural Pat Collins Cup after cracking U16 Final
Friary win inaugural Pat Collins Cup after cracking under 16 Schools' Final
Mac Dara Mac Donncha
St Augustine's College 2-17 De La Salle College 1-19 (after extra-time)
Last autumn, the Co Waterford Post-Primary Schools' Committee, in conjunction with Deise Óg, launched a new all-county under 16 hurling competition, which was kindly sponsored by the Dungarvan Leader and the winners would be presented with the brand-new Pat Collins Cup. We saw a regular programme of matches throughout the school year and the final was played in Leamybrien last Friday morning and what an advertisement for hurling it was. We saw two periods of extra-time in a match which had everything- brilliant freetaking, great catches and blocks, superb scoring and team-play, one or two moments of controversy- all the ingredients for a thriller!
The concept of this competition was that the stronger schools couldn't play their players who had played for the senior team and this certainly proved a great leveller, giving the smaller and less prominent school s a more even opportunity. The only disappointing aspect was that it wasn't played in front of a far bigger crowd than it should have been- the fixtures for 2019-2020 need to be tighter for this to occur, which will surely enable it to be played as a curtain-raiser for a prominent match in either Walsh Park or Fraher Field.
Adam Croke who hails from Moooncoin was De La Salle's scoring machine here and he got them off with an early score but then the Friary got a tonic start when good work by Willie Beresford created a chance for full-forward Seanie Lanigan which he promptly buried. Two further Croke points, with a neat David Roche minor edged De La Salle in front with Charlie Treen, who had a splendid match at midfield, levelling it by the 11th minute. Seven minutes later Croke once again put his side ahead but the Friary enjoyed a purple patch with five unanswered points, utilising the stiff wind. Seanaí Callaghan(2), Charlie Treen(2) and Willie Beresford were all on target in this fruitful period., where we saw some excellent teamplay. Adam Croke wrapped up the half with his sixth point, leaving the Friary ahead by a goal, 1-7 to 0-7.
The second half continued in the same vein, with the sides swopping scores regularly and at the three-quarter mark, another Charlie Treen free had St Augiustine's ahead by 1-9 to 0-10. Two Adam Croke frees and a David Roche point after a clear pickup was missed by a blindsighted referee, had De La Salle in front once again. If that score had an element of controversy, perhaps it was evened up by Braydon Dee Barrett's equaliser which looked suspiciously wide! The pace was really up at this stage with mighty scores at each end. David Roche for De La Salle, Charlie Treen equalising, and bringing the action to extra-time, 0-14 to 1-11.
Then, after Seanai Callaghan put the Friary in front, late scores by Adam Croke and Keelan Furlong gave De La Sallle the advantage at a critical time but a late late Willie Beresford free brought the game to a second period of extra-time, 0-16 to 1-13. After Adam Croke's early free in the extra-extra-time, James Harty, Brayden Barrett and Charlie Treen all replied for the Friary and then- their critical score, Seanie Lanigan's second major, after a sublime piece of skill by Charlie Treen in the middle of the field. That left them ahead by 2-16 to 0-17 and De La Salle had five minutes to turn it around. What an effort they made! Ben Regan and two Adam Croke points brought them within three, before Charlie Treen scored what would prove a priceless point, stretching the lead out to four. In a last attack, Sam Pender brilliantly batted a sideline cut to the Friary new but the city side ran out of time and the shiny new cup was presented to Michael Coakley, captain of St Augustine's.
Congratulations to both teams for a superb match, which showcased all the skills of hurling- an ideal way to get this competition underway.
St Augustine's: David Byrne, Mark McGarry, Aidan Higgins, Sean O'Flynn, Conor Kent, Mikey Mullaney, Darragh Veale, Seanaí Callaghan(0-3), Charlie Treen(0-7, 5fs), Mark O'Mahoney, Willie Beresford(0-3, 2fs), Brayden Dee Carter(0-2), Seamus O'Sullivan, Seanie Lanigan(2-0), James Harty(0-1).
Sub: Cian Gleeson for O'Sullivan.
De La Salle: Daire Treacy, Daniel McLoughlin, Kieran Kinsella, D Kiely, Conor O'Shea, Paraic Murphy, Cormac Cantwell, Keelan Furlong(0-1), Donncha Williams, Matthew Elliot, Sean Doocey, David Roche(0-3), Ross Delahunty, Adam Croke(0-15, 13fs), Ben Regan.
Subs: Kieran Kennedy for Regan, Sam Pender(1-0) for Delahunty, Rory Dobyn for Williams.
Réiteoir: Robert Grace.