TQS Integration Announce their 2019 Sponsorship of Waterford GAA
home / latest news / TQS Integration Announce their 2019 Sponsorship of Waterford GAA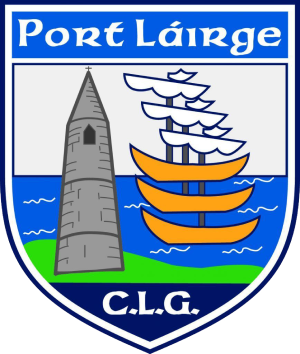 TQS Integration Announce their 2019 Sponsorship of Waterford GAA
TQS Integration Announce their 2019 Sponsorship of Waterford GAA County Teams
At a special function in WIT Arena today, TQS Integration announced their 2019 sponsorship of Waterford GAA county teams. The sponsorship covers all Waterford county hurling and football teams from under 14 to Senior in both codes and will be performance bonus related. Once again the county jersey along with all leisure wear including track suits, polos, windcheaters, training tops and kit bags will carry the TQS Integration logo.
TQS Integration, with Corporate Head Quarters in Lismore, Ireland; is a global data intelligence consultancy group specialising in the management of real-time data from manufacturing assets within organisations, working in partnership with best-in-class technology companies globally. The company continues its impressive growth in the USA and throughout Europe, extending its footprint to include Australia, China, Japan, India and Mexico.
Speaking on behalf of TQS Integration at the launch, Máire Quilty, Corporate Managing Director said, "My executive team and all at TQS Integration are delighted to be launching this year's sponsorship with Waterford GAA. This sponsorship I feel is an ideal opportunity for us to promote our company nationally and indeed internationally. The involvement with the GAA has enhanced our connections with the International business community and has resulted in expanding our employees portfolio.
As a Waterford based company operating in the international stage, we hold special pride in being an Irish success story, and as a Waterford native I feel particularly honoured to be sponsors of our county teams who have given us such entertainment over the last few years and we are delighted to support them in any way we can into the future.
In particular I want to publically thank County Board Chairman PJ Ryan and his Board officers for all their help and support with our sponsorship. Finally, I want to wish all of the county teams and management every success in the future and; yes; we will be celebrating All Ireland success in the near future; Deise Abú".
At the event TQS also announced a very special online competition for Deise men and women across the globe with a chance for them to win a Return Trip Home from anywhere in the World for the Waterford Cork Munster Senior Hurling clash in Pairc Ui Chaoimh Cork on Saturday, 19th June - more details to follow in the near future.
Also speaking at the launch, Waterford Chairman, PJ Ryan, said, "We in Waterford GAA are delighted to have a company like TQS Integration as our team sponsors again for 2019.
They are an outstanding and successful Waterford based international company and we are so proud to have them on board. I want to personally thank them for being so courteous and professional in our dealings with them and I look forward to a strong working and successful relationship into the future. With the huge costs now involved in running our county teams it would be impossible to prepare them to the level required without their generous support and sponsorship".
Also at the launch were senior hurling and football managers Paraic Fanning and Benji Whelan along with senior players from both senior county teams as well as County Board officers.
ENDS
18th January December 2019
For more information please contact:
Kieran O'Connor, O 'Connor Communications - Sponsorship Co-ordinator Email: kieran.occ@gmail.com Mobile: 087 2516419
Information re TQS Integration – visit www.tqsintegration.com
TQS employs approximately 100 consultants and support staff, to serve our valued clients, in offices located in: Lismore & Dublin, Ireland; London, England; Boston, MA; Philadelphia, PA; Houston, TX; Chicago, IL and Berkeley, CA in the USA, Basel, Switzerland; Madrid, Spain and Singapore.
Working in partnership with best-in-class technology companies such as OSIsoft and operating across all industry verticals that include Life-Sciences, Chemical-Petrochemical, Food-Beverage, Energy and Utilities TQS facilitates transformation of data into Business Intelligence to maximize effectiveness and productivity within these organisations through digital transformation resulting in increased profitability.