Town & Country Leagues Respect Awards & AGM held
home / latest news / Town & Country Leagues Respect Awards & AGM held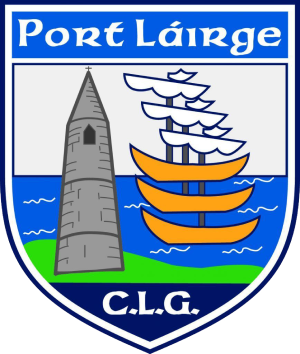 Town & Country Leagues Respect Awards & AGM held
The Waterford GAA Town and Country Leagues held their AGM on Thursday 15th October at 8pm online via Microsoft Teams. Chairman Conor Mulhall gave an update on the Leagues in 2020. The games began the day after GAA allowed activity on the 21st July and finished on the 2nd October, 3 days before GAA ceased all games. In total 77 games of hurling were played, there was 16 teams that played U11 hurling across 3 divisions and there was also 16 teams at U12 hurling,across 3 divisions.
With the reduced timeframe due to Covid the U11 games were played on a Tuesday and U12 games played on a Friday. With only one weeks break we moved to Football in late August and we played 80 games of football across 3 divisions of U11 and3 divisions of U12. Clubs were commended on their ability to get games run off in this time and all leagues were completed in full prior to the cessation of games. A review of the season was done by all clubs with some suggested alterations to gradings and rules, promotion of the games and a look at ways to increase the number of games played over a full season. It was once again agreed to not publish results at these age grades. The planners produced by the Committee at start of year were well received and will be done again in coming years.
Clubs expressed their satisfaction that the leagues were playing football/hurling at the same time as the grades above. i.e. that from U11-U15 all clubs were playing football at the same time and hurling at the same time. This took pressure off players, parents and mentors and was agreed to continue into 2021.
Barry Dunne presented the Town and Country Accounts and noted that the only income is affiliations from clubs and the only main outgoing was trophies. Barry thanked the clubs for paying,as it made the running of Town and Country Leagues very efficient.
Chairman Conor Mulhall announced the winners of the 2020 Give/Get Respect Initiative.
Overall Club Winner - Nire/Fouremilewater.
Under 11 Hurling - An Ghaeltacht
Under 12 Hurling - Brickey Rangers
Under 11 Football - Naomh Bríd
Under 12 Football - St Olivers
Each of the individual clubs win a €75 Coach Education Voucher, and the overall winner wins a €150 voucher. These can be used on any physical or online coaching course both locally, regionally in Munster, or nationally. Congratulations to all clubs on their participation in both Town and Country Leagues and the Give/Get Respect Initiative in 2020. Conor Mulhall has served 3 years as Chairman of Town & Country and is stepping down. Conor thanked all clubs, officers, players, mentors, referees & committee members for all their assistance to him during the last 3 years. Conor was thanked by all for his work.