Déise Óg U15 Footballers in Dermot Early Tournament Final
home / latest news / Déise Óg U15 Footballers in Dermot Early Tournament Final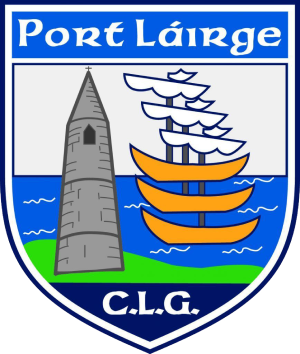 Déise Óg U15 Footballers in Dermot Early Tournament Final
After a very successful summer our Déise Óg U15 Footballers are in action on this Saturday on the finals days of the Dermot Early Tournaments. We face Westmeath in Abbottstown at 1.30pm in the Shield Final. This team has been together for the last few months and have put in some excellent performances over the course of the tournament.
They started with a home game against Limerick. A tough low scoring encounter ended in a 1-4 to 0-7 draw. Our lads were a little disappointed however it has turned out to be a good result against a Limerick side now in the Cup Final on Saturday. The 2nd group game was against Wexford in WIT Arena where the young Déise stars put on on super 2nd half display to run out convincing 6-13 to 1-13 winners. The final group game was away to Westmeath where a very high scoring game ended in a 1 point victory for Westmeath on a score of Westmeath 5-19 v 7-12 Waterford.
This left Waterford in the plate semi finals 3 weeks ago. A historic first game at underage v Fermanagh was the fixture and it's fair to say this was the best display of the season so far by Waterford. In control of the game from start to finish the game ended in an emphatic victory for the Déise on a scoreline of Waterford 7-14 v 1-8 Fermanagh.
The Shield Final is a repeat of the earlier group game with another keenly contested match on the cards. We wish the Waterford team and their mentors the best of luck and appeal to anyone in Dublin next Saturday to come along and support the lads
Panel
1 Antoni Granoviz Gaultier
2 Frank Kavanagh St Mary's
3 Jack O'Donnell Ballyduff Lower
4 Oisin Brazil Ballinacourty
5 Sean Byrne Gaultier
6 Luke McGrath Tramore
7 Adam Greene Clan na Gael
8 Sam Pender Roanmore
9 Aidan Mansfield St Oliver's
10 Sean Condon Naomh Bríd
11 Patrick Fitzgerald Gaultier
12 Brayden Dee Carter Brickey Rangers
13 Daragh Nolan Gaultier
14 Kieran Kennedy De La Salle
15 Sean Callaghan Ballinacourty
16 TJ Wright Ballinacourty
17 Jack McGrath Ballinacourty
18 Michael O'Brien Stradbally
19 Pierce Dooley Clan na Gael
20 Rory Tyrell Ballinacourty
21 Andrew Norris Ballinacourty
22 Aaron Jacob St Saviour's
23 Jack Hennessy St Mary's
24 Cian Nolan Cappoquin
25 Oliver Power Gaultier
26 Conor O'Shea De La Salle
27 Jack Coady Gaultier
28 Eoin O Callaghan Dungarvan
29 Ryan Hennessy Rathgormack
30 Brian Dowdall St Mary's
Mentors
Brendan Kearney Clan na Gael
Ray Hennessy St Mary's
Kevin Nolan Gaultier
Padraig Nolan Cappoquin
Eamonn Crotty An Ghaeltacht